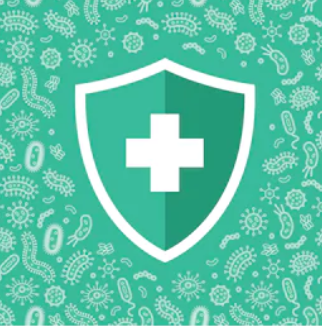 We will be updating this article frequently. Stay tuned for continued updates and stay healthy! Thank you.
CURRENT DR. KELLS' WEIGHT LOSS CLIENTS
RED LIGHT THERAPY
The governor has announced the gradual reopening of certain health care offices, dependent on essential medical services and safety of the patients and staff. We are following what the governors are laying out as well as the laws in Colorado and Utah for an essential health care office. Many of our patients are in the high risk factor category of health, which includes factors of age, cardiovascular, high blood pressure, cholesterol and obesity. Due to these factors, for now, we will continue the use of the phone call and telemedicine virtual appointments.
In the very near future, as soon as we have the clarity from the governor and feel it is safe for our patients, we will begin gradually reopening the clinics for individual red light therapy sessions. All patients and office staff will wear masks and gloves and will abide by a strict cleaning regimen after every visit. At that point, we will look at reopening the water room in Colorado. If you need any assistance or have questions about your alkaline water, please contact our staff.
COLORADO SPRINGS ONLY: WATER ROOM
To minimize the spread of COVID-19, we have temporarily shut down access to our alkaline water filling station in the Colorado Springs office.  As soon as the COVID-19 pandemic passes (and it will), we will re-open and give you options for coming to fill up without worrying about the water running out!
SUPPLEMENTS
Shipping still available $10 flat rate shipping on PureVitality products.
Contactless pick-up: Because we are not in the office, you can arrange this with our front desk during special times.
E-Store: Designs for Health supplements, bars, and protein powder can be purchased to dropship to your home with FREE SHIPPING. Check out our e-store here:

Buy Supplements Online
VIRTUAL/PHONE APPOINTMENTS
All of our follow-up appointments are being done over the phone.  Our coaches (and staff) are working safely from their homes to serve you!  We are here to answer your questions, keep you moving forward on your health journey, and get you the resources you need!  We will send you a reminder text message before your appointment and give you a call at your appointment time.  Please print, fill out, and text us a picture of your follow-up form.
NEW CLIENTS TO DR. KELLS' WEIGHT LOSS
VIRTUAL APPOINTMENTS
We are so excited that you are wanting to take your health into your own hands!  Starting April 1st, we are going to be doing consultations virtually! This is the time to take action to lose weight, get your health on track, and protect yourself from things like COVID-19 in the future!  Call or fill out the form on the side to request your FREE consultation.  In preparation, you can download the FREE Zoom app to your computer (with webcam), or smart phone (https://zoom.us/download/)!  We will "see" you then!  If technology just isn't your thing, we can do this over the phone too.  Just let us know what we can do to best serve YOU!