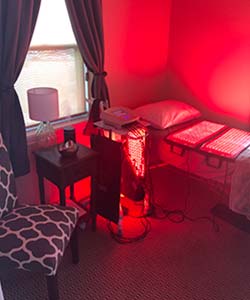 How Does Red Light Fat Reduction Work?
Dr. Kells', DC, Weight Loss Red Light Technology has been designed to produce results without the dangers of invasive liposuction surgery . It painlessly emulsifies fat in the tissue under the skin and allows the body to safely eliminate the emulsified fat to reduce inches from target areas; slimming and reshaping body lines while tightening and toning loose skin.
The modulated red light tricks the mitochondria in the nucleus of the fat cell into creating a transitory pore in the cell membrane, allowing the fatty acids and triglycerides to escape into the interstitial space.
---
Red Light & Vibration Therapy With Dr Kells
Fox21's Living Local visited with Dr. Kells at their office in Colorado Springs to discuss the many benefits of red light therapy and vibration therapy, including, but not limited to, weight loss.
Real Results With Mia of Fox21's Living Local
We follow up with Mia of Living Local after she spent some time using red light therapy. She discusses how amazing she felt throughout and after her sessions with Dr. Kells' Weight Loss. Click play on the video and see what she has to say about it!
---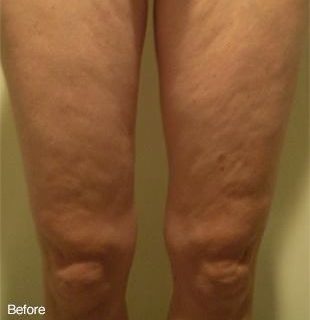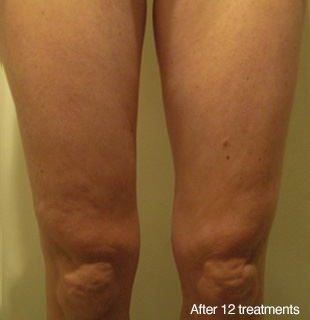 ---
Watch Tiffany's Testimonial On Her Success With Our Red Light Therapy
---
Where Does That Fat Go?
The liberated emulsified fat is released into the lymphatic system and processed by the liver as part of the body's normal course of detoxification. The transitory pore in the fat cell will close in about 48-72 hours and the liberated contents will be expelled in the patient's stool and urine over the next few days.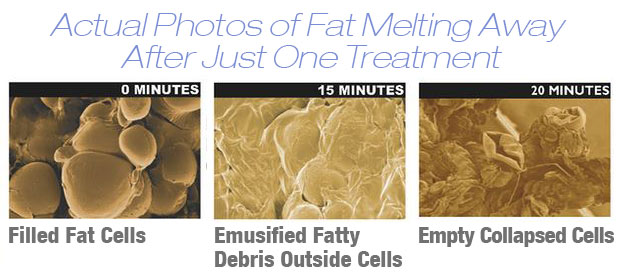 ---
Is It Safe?
Yes! Completely non-invasive, red light technologies have never shown any recorded side effects and patients do not experience any discomfort during the treatments. Some people ask if the light is too bright. The Red Light modulator is not as bright on your skin as walking into the midday sun, and does not include dangerous UV like the sun.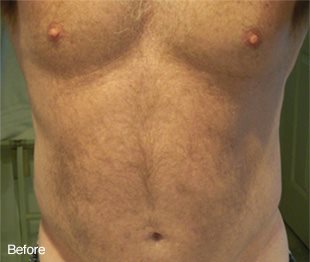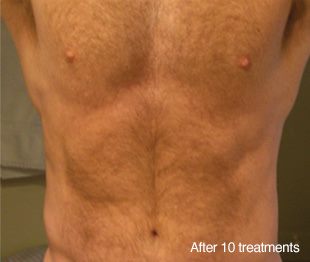 Do Some People Respond Better Than Others?
Yes. Patients with a higher metabolic rate are better able to excrete the fat cell contents and enjoy better results. However, the technology works for patients of all ages and skin types.
---
​Is Red Light Fat Reduction For Everyone?
No. It should not be used by pregnant women, individuals with active cancer or people with cirrhosis of the liver. When fat cells are emptied, the fatty acids and triglycerides are processed by the liver to be voided from the body. Accordingly, individuals with compromised liver function should not receive Red Light Therapy.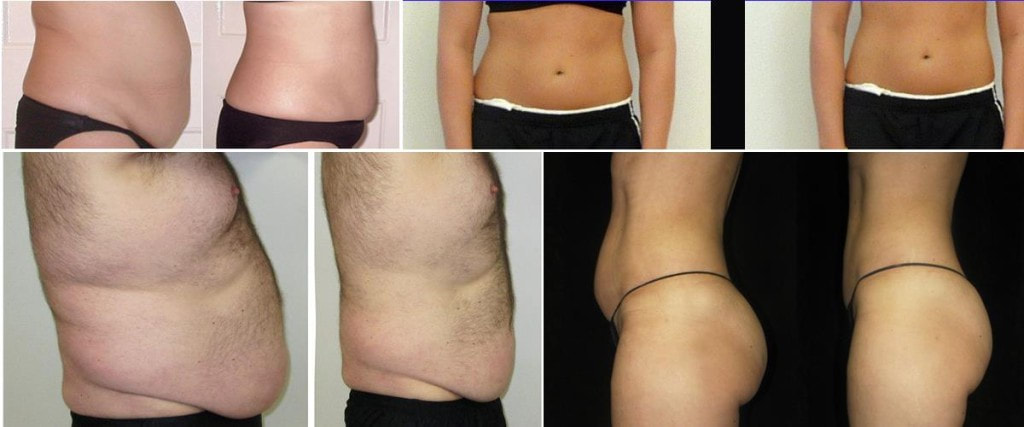 ---
What Can Red Light Therapy Do For Me?
Reshape your body
Slim down targeted areas
Tighten and tone loose skin
Reduce stubborn fat from arms, hips, thighs, tummy, love handles, bra line, knees, and ankles
Reduce the appearance of cellulite
---
What Is Whole Body Vibration Therapy?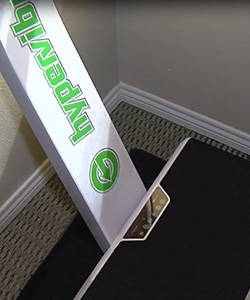 Whole body vibration therapy (WBV) is a safe and effective way to enhance the benefit of your detoxifying weight loss journey at Dr. Kells' Weight Loss. Research conducted over the last forty years shows that whole body vibration therapy can help improve balance and posture, prevent falls, and increase bone density without pharmaceutical intervention. Additionally, WBV can speed the body's healing when it comes to sprains, strains, fractures, and other injuries.
When you participate in red light therapy at Dr. Kells' Weight Loss, we end each session with a whole vibration therapy treatment. Red light therapy, as mentioned above, can be used on your whole body or you can target specific areas. Once your red light therapy treatment is complete, you will spend some time on our vibration platform to help drain and release the fat cells from your lymph system.
The Benefits of Vibration Exercise Therapy
When used in conjunction with red light therapy, whole body vibration therapy can help you on your weight loss journey. However, those aren't the only benefits to whole body vibration therapy. Some of the known benefits of whole body vibration therapy include:
increased blood and lymph circulation
reduced pain and inflammation
boosted immune responses
increased joint strength and flexibility
aided healing of fractures, strains, and sprains
decreased stress levels
increased energy levels
detoxification and removal of wastes from the body
Whole body vibration therapy and red light therapy clients tend to see results after their very first session, yet our average client has two treatments every week for six weeks to see great results. Call or contact us through our form today to learn more about how red light therapy and whole body vibration therapy can help you!