Dr. Kells' Weight Loss
Colorado Springs, CO
We are located in northern Colorado Springs off of N Academy Blvd.
Keep up to date with our Colorado Springs location on their Facebook page.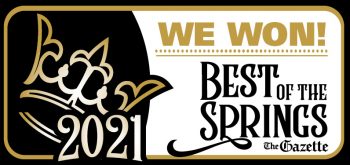 Colorado Springs
6210 Lehman Dr #202
Colorado Springs, CO 80918
Colorado Springs Hours
Monday
9:00a – 5:00p
Tuesday
1:00p – 5:00p
Wednesday
9:00a – 5:00p
Thursday
9:00a – 5:00p
Friday
9:00a – 5:00p
Saturday & Sunday
Closed
Dr. Kell's Weight Loss: A Healthy And Effective Weight Loss Program in Colorado Springs, CO 80918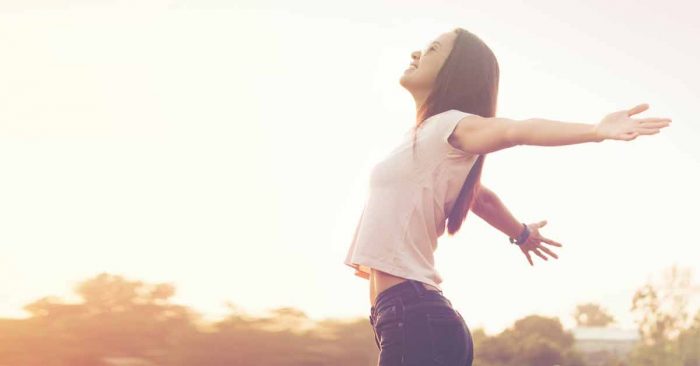 At Dr. Kells' Weight Loss, we don't believe that dieting is the only solution to losing weight. Our goal is to help you achieve a total health transformation. By focusing on scientific factors like your PH levels, toxicity, hormones, metabolism, chronic pain, and fatigue, we can create a unique plan specifically designed for your body to help you lose unwanted weight. We help you lose weight in a healthy and natural way without surgery, pills, or extreme workout plans. With an entire team of experts by your side, we guide you through this journey with support and encouragement. We understand how physically and emotionally challenging it can be to struggle with losing weight which is why our program is not only designed to help you shed pounds quickly but also to set you up for success in the future.
Affordable Weight Loss
At Dr. Kells' DC Weight Loss, we believe that losing weight and being healthy shouldn't cost a fortune. We also believe that the weight loss process shouldn't involve harmful methods that only produce short-term results. Our technique involves a fine-tuned, three-phase process that focuses on your biochemistry and hormones to improve your metabolism, providing support through strategic diet changes and creating a sustainable program that allows you to be independent throughout your weight loss journey. Not only is our approach effective at helping people to gradually and continuously lose weight, but it is also a healthy lifestyle change that brings with it various other benefits in addition to weight loss.
Fast Weight Loss
Fast weight loss is not a one-size-fits-all solution. There are a ton of diets and programs that promise instant results, but that's not what we do at Dr. Kells' Weight Loss. When we say fast weight loss, we mean sustainable and consistent weight loss that is healthy for your body. By understanding your long-term goals and how your body currently metabolizes nutrients, our team is able to set you up for success. Our fast weight loss program is about much more than just the food you consume. We look at scientific results like your PH levels, hormones, chronic pain, fatigue, and toxicity to get a better understanding of what your body needs in order to quickly, effectively, and healthily lose weight.

Healthy Weight Loss
At Dr. Kells' Weight Loss, we strive to provide our clients with affordable and effective weight loss solutions without starvation diets or grueling workout plans. Instead, our team focuses on the body and specific problem areas that need to be addressed to help our clients lose weight. We address a variety of factors, including toxicity, hormones, PH levels, metabolism, chronic pain, fatigue, and more. By looking at everything together, we are able to formulate a unique weight loss plan that is designed for each person's body. We don't believe in pills, surgeries, or other unhealthy weight loss methods. At Dr. Kells', we work closely with you throughout the process to provide support and encouragement. With strategic, wholesome meals, and small lifestyle changes, you will begin to notice improvements in your energy, mood, and overall health.
Medical Weight Loss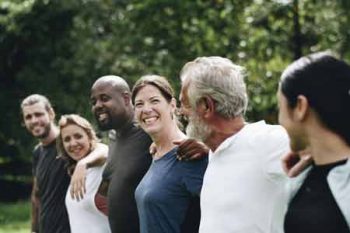 At Dr. Kells' Weight Loss, there are no grueling exercise plans, fad diets, weight-loss drugs, or surgeries. Instead, we use a science-backed, holistic approach that is customized to your body and lifestyle. This allows you to reach your weight loss goals through a healthy, manageable, and overall enjoyable experience. Our goal is to help you change your lifestyle to better your health; the weight loss is simply a beneficial side effect. When you work with our team, you will have a specialist that is by your side through it all, providing support and encouragement. Stop damaging your body with starvation diets and artificial weight loss methods. Give us a call and get on the road to better health and a better you!
Natural Weight Loss
At Dr. Kells Weight Loss, we utilize a variety of weight loss techniques to provide our clients with the most effective results possible. We focus on toxicity, hormones, PH levels, metabolism, chronic pain, and fatigue. With a combination of red light therapy and customized food plans strategically designed for your body, we can help you shed weight naturally and effectively.
Red Light Therapy
Innovative red light technology allows you to improve your skin while also helping you reach your weight goals faster. It shines these specialized lights over areas of concern, such as your abdomen, in order to purge fat cells. This, combined with exercise and a healthy diet, can speed up the process of losing weight.
Weight Loss Clinic
We offer a comprehensive weight loss program that has a track record of proven results. From managing your diet, healthy and obtainable exercise plans, and a focus on changing habits to maintain the results you achieve – we've got it all at Dr. Kells Weight Loss Clinic. We also have Red Light Therapy body sculpting technology!
Weight Loss Programs
Dr. Kells', DC, Weight Loss is different from other weight loss clinics. We work closely with each of our clients to find the most effective weight-loss method for their body and lifestyle. Our team uses a variety of strategies, including meal planning, red light therapy, and lots of support from our coaching staff. The battle to lose weight is not easy to fight alone, but by working together, Dr. Kells', DC, Weight Loss can help you lose those extra pounds! We don't use surgery or diet pills; we only help your body's natural ability to shed unnecessary weight.
Common Weight Loss Questions
How many calories should I consume to lose weight?
The number of calories you need to consume to lose weight depends on several factors, such as your age, gender, height, weight, and activity level. However, a general guideline is to create a calorie deficit of 500 to 1000 calories per day to lose 1 to 2 pounds per week. You can achieve this by reducing your calorie intake or increasing your physical activity.
What type of exercise is best for weight loss?
A combination of cardiovascular exercise and strength training is most effective for weight loss. Cardiovascular exercise helps to burn calories and fat, while strength training builds muscle mass, which increases your metabolic rate and helps you burn more calories even when you're not exercising.
How often should I weigh myself?
It's recommended to weigh yourself once a week, at the same time and under the same conditions, such as in the morning after using the bathroom and before eating or drinking anything. However, remember that your weight can fluctuate due to various factors, such as water retention or muscle gain, so don't get discouraged by minor fluctuations.
What are some healthy foods that can aid in weight loss?
Foods that are high in fiber, protein, and healthy fats can help you feel fuller for longer and reduce your calorie intake. Examples include fruits, vegetables, whole grains, lean proteins such as chicken and fish, nuts and seeds, and legumes.
How can I stay motivated to lose weight?
Set realistic and achievable goals, track your progress, celebrate your successes, and don't be too hard on yourself if you have setbacks. Surround yourself with supportive people, and find ways to make healthy eating and exercise enjoyable, such as by trying new recipes or workout routines. Finally, remember that weight loss is a journey, and it's important to focus on overall health and well-being rather than just the number on the scale.
---
Our Team At Dr. Kells' Weight Loss Is Provide To Offer Our Services To The Following Areas!
All of Colorado Springs, 80918, 80917, 80907, 80922, 80920, 80909, 80923, 80903, 80924, 80904, 80919, 80916, 80840
About Colorado Springs
Colorado Springs, Colorado, is located just south of Denver and rests about a mile above sea level at the base of Pike Peak, which towers over 14 thousand feet above sea level! Colorado Springs is home to the U.S Olympics Committee and Training Center for USA Swimming, Hockey, and other national sports. With a population of almost 480,000, it is the second-most populous city right behind Denver, Colorado. The city is rich with Native American history, including the Ute, Arapaho, and Cheyenne tribes, who were the first inhabitants of the area. If you're a visitor or just looking to explore more of this beautiful city, then you're in luck. For all the explorers out there looking to get some fresh air and take in all the wonderful sights, Colorado Springs is the place to be. Take a hike up Pikes Peak for a wondrous, sun-filled view. If you're a fan of geology, the Garden of the Gods is perfect for you. With hundreds of sandstone formations and screensaver-worthy backgrounds, this park is a great, family-friendly activity. Don't forget to visit Seven Falls, a glorious display of seven, connected waterfalls each with its own name! If you're looking to dig deeper into what this city has to offer, visit the Cave of the Winds, where you can see hundreds of stalactites and stalagmites while learning about the history of the caves and the natural formations. But this city isn't all rocks, caves, and waterfalls. Colorado Springs also has an elegant side. The Broadmoor Resort and Glen Eyrie Castle are the definitions of refinement and sophistication. Parlors, guesthouses, spiral staircases, and breathtaking views are exactly what you can expect at both of these historic landmarks. And for some good, old-fashioned, fun-in-the-sun entertainment, visit the farmers market, Old Colorado City, Cripple Creek, or the Cheyenne Mountain Zoo! Located at an elevation of 6,800 feet, the Cheyenne Zoo is the largest privately-owned zoo in the country! With an outstanding giraffe breeding program and educational exhibits, there's fun for the whole family! Colorado Springs is clearly not shy of places to go and things to see.

---
Featured on these local networks: