Dr. Kells' Weight Loss
Colorado Springs, CO
We are located in northern Colorado Springs off of N Academy Blvd.
Keep up to date with our Colorado Springs location on their Facebook page.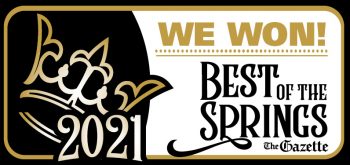 Colorado Springs
6210 Lehman Dr #202
Colorado Springs, CO 80918
Colorado Springs Hours
Monday
9:00a – 5:00p
Tuesday
1:00p – 5:00p
Wednesday
9:00a – 5:00p
Thursday
9:00a – 5:00p
Friday
9:00a – 5:00p
Saturday & Sunday
Closed

Start Losing Weight With Dr. Kells, DC Today
Many of the clients who come to our offices talk about the difficulty of finding the right plan for weight loss. With so many new exercise fads, diets, and countless other health websites that will lead you you down a rabbit hole and get you nowhere, it's hard to find the program that will fit your lifestyle.
At Dr. Kells' Weight Loss, we get you started on a path toward healthy living and personal transformation as soon as you walk into the door of our Salt Lake City clinic. What you get: a personalized fitness, nutrition, and wellness program that will foster your long-lasting weight loss results. Our program caters to the needs of your life with methods that are healthy and sustainable. Some of these unique advantages of our program include:
Personalized Customization
The weightloss experts at Dr. Kells' Weight Loss tailor-fit your plan to match your individual goals and needs.
We take a comprehensive approach to your weight loss by offering a wide range of treatments, therapies, and exercise routines.
Dr. Kells' Weight Loss programs are designed to be long-lasting. You develop a lifestyle that keeps you feeling great, while keeping the pounds of for years to come.
Our offered supplements and approaches are all natural. The human body is an incredible healing machine.
We recommend real food! The best food is whole food, so we offer approved food lists and easy-to-follow recipes to provide you with real, delicious meals. We'll be sure that you're provided with all the nutrition your body needs.
Extreme exercise isn't necessary to get great results from Dr. Kells' Weight Loss plan. For added benefits, we can teach you the right way to exercise to boost your hormones and have you burn fat in just 12 minutes a day!
---
Featured on these local networks: