Dr. Kells' Weight Loss
Colorado Springs, CO
We are located in northern Colorado Springs off of N Academy Blvd.
Keep up to date with our Colorado Springs location on their Facebook page.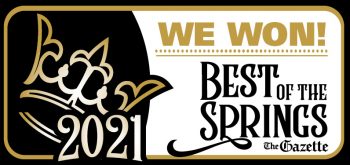 Colorado Springs
6210 Lehman Dr #202
Colorado Springs, CO 80918
Colorado Springs Hours
Monday
8:30a – 6:00p
Tuesday
1:00p – 6:00p
Wednesday
8:30a – 6:00p
Thursday
8:30a – 6:00p
Friday
8:00a – 2:00p
Saturday & Sunday
Closed

Start Losing Weight With Dr. Kells, DC Today
Many of the clients who come to our offices talk about the difficulty of finding the right plan for weight loss. With so many new exercise fads, diets, and countless other health websites that will lead you you down a rabbit hole and get you nowhere, it's hard to find the program that will fit your lifestyle.
At Dr. Kells' Weight Loss, we get you started on a path toward healthy living and personal transformation as soon as you walk into the door of our Salt Lake City clinic. What you get: a personalized fitness, nutrition, and wellness program that will foster your long-lasting weight loss results. Our program caters to the needs of your life with methods that are healthy and sustainable. Some of these unique advantages of our program include:
Personalized Customization
The weightloss experts at Dr. Kells' Weight Loss tailor-fit your plan to match your individual goals and needs.
We take a comprehensive approach to your weight loss by offering a wide range of treatments, therapies, and exercise routines.
Dr. Kells' Weight Loss programs are designed to be long-lasting. You develop a lifestyle that keeps you feeling great, while keeping the pounds of for years to come.
Our offered supplements and approaches are all natural. The human body is an incredible healing machine.
We recommend real food! The best food is whole food, so we offer approved food lists and easy-to-follow recipes to provide you with real, delicious meals. We'll be sure that you're provided with all the nutrition your body needs.
Extreme exercise isn't necessary to get great results from Dr. Kells' Weight Loss plan. For added benefits, we can teach you the right way to exercise to boost your hormones and have you burn fat in just 12 minutes a day!
---
Featured on these local networks: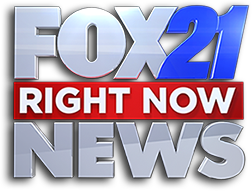 Dr. Kells' Weight Loss
Frequently Asked Questions About Weight Loss
How can I stay motivated to lose weight? Set realistic and achievable goals, track your progress, celebrate your successes, and don't be too hard on yourself if you have setbacks. Surround yourself with supportive people, and find ways to make healthy eating and exercise enjoyable, such as by trying new recipes or workout routines. Finally, remember that weight loss is a journey, and it's important to focus on overall health and well-being rather than just the number on the scale.
What are some healthy foods that can aid in weight loss? Foods that are high in fiber, protein, and healthy fats can help you feel fuller for longer and reduce your calorie intake. Examples include fruits, vegetables, whole grains, lean proteins such as chicken and fish, nuts and seeds, and legumes.
Should I skip meals to lose weight quickly? Skipping meals is not recommended for fast weight loss. It can lead to overeating later and disrupt your metabolism. Focus on eating balanced meals throughout the day.
Dr. Kells' Weight Loss Is Proud To Be A Locally-Owned Business In Colorado Springs, CO
Welcome to Dr. Kells' Weight Loss, your trusted partner in achieving a healthier you in the stunning backdrop of Colorado Springs, CO. Nestled in the heart of this picturesque city, our locally-owned weight loss clinic is dedicated to helping you reach your wellness goals.
Just as the iconic Red Rock Canyon Open Space transforms through time, so can your transformation at Dr. Kells'. Our expert team of professionals is committed to guiding you on a journey of sustainable weight loss tailored to your unique needs and preferences. As you shed unwanted pounds, imagine yourself exploring the trails of Red Rock Canyon Open Space with newfound vitality.
At Dr. Kells', we understand that, like the cascading waters of The Broadmoor Seven Falls, your progress should be steady and beautiful. Our personalized plans, encompassing nutritional guidance and fitness strategies, ensure you achieve results that are both enduring and visually striking. As you ascend the steps of Seven Falls, envision yourself ascending towards your goals with confidence.
Just as North Cheyenne Cañon Park holds secrets waiting to be discovered, our clinic unveils the secrets to a healthier lifestyle. With our compassionate support, you'll uncover the knowledge and habits that make lasting change possible. Picture yourself exploring North Cheyenne Cañon Park's hidden gems, knowing that your own hidden potential is being unlocked at Dr. Kells'.
Join us at Dr. Kells' Weight Loss, where local relevance meets personalized transformation against the breathtaking backdrop of Colorado Springs. Embark on a journey that aligns with the natural beauty of the area and sets you on a path to renewed wellness. Your goals are our passion, and we're here to guide you every step of the way. Directions to Dr. Kells' Weight Loss
Your Search For Effective Weight Loss Near Me Is Over
Discover a healthier, happier you at Dr. Kells' Weight Loss, an esteemed Colorado Springs gem offering a comprehensive range of wellness services. As a trusted local weight loss clinic, we specialize in Medical Weight Loss, empowering you to achieve your goals with science-backed strategies. Experience the innovation of our Red Light Therapy, a cutting-edge technique designed to accelerate your journey to wellness.
Conveniently located near Mountain Metropolitan Transit, accessing our clinic is a breeze. Whether you're stepping off the bus at the Greyhound Bus Stop or Colorado Springs Downtown Station, your path to transformative weight loss is just a short ride away. Our dedicated team is committed to your success, ensuring that your visit is as seamless as your progress.
Unlock the potential within you with Dr. Kells' Weight Loss. Embrace our range of services and step onto a path of wellness that aligns with your local journey. Trust in our expertise and embrace the convenience of our location – a testament to our commitment to your transformation. Transit Directions to Dr. Kells' Weight Loss
Our Team At Dr. Kells' Is Proud To Work With People Throughout Many Neighborhoods In Colorado Springs, CO, Including:
80918 80917 80920 80923 80907 80909 80922 80924 80919 80915 80927 80933 80931 80997 80995 80977 80970 80962 80960 80950 80949
Check Out Some Of The Reviews From Our Customers
"This weight loss program definitely works. It is a pleasure to go into this establishment because of the wonderful staff who are very knowledgeable, helpful and uplifting with their smiling faces. I love the red light therapy! Not only it helps with the weight loss efforts and smoother skin appearance, it really helped with my hip and knee pain issues as well. I can actually jog again." -Banu W.
Read More Reviews Here
"My husband and I have been on t this program for 42 days and have both lost weight.
The staff is friendly, knowledge and always there to help . The recipes are good and easy to prepare.
This is a change of lifestyle not a fad diet" -Deb A.
Read More Reviews Here
"Dr Kells' staff is very professional and friendly. They are also very organized. I have been using red light therapy and I find it to be very relaxing and very beneficial. I would highly recommend Dr Kells' Weight Loss Center for many healthcare resolution solutions! Red light therapy is the best!" -Susan M.
Read More Reviews Here
Dr. Kells' Weight Loss Offers A Wide Range Of Services, Including:
Affordable Weight
Fast Weight Loss
Healthy Weight Loss
Medical Weight Loss
Natural Weight Loss
Red Light Therapy
Weight Loss Clinic
Weight Loss Programs
About Colorado Springs, CO
Nestled in the heart of the Rocky Mountains, Colorado Springs, CO, stands as a vibrant and captivating city that seamlessly blends natural beauty with urban charm. This enchanting destination offers a diverse array of experiences for residents and visitors alike.
With its iconic red rock formations and expansive landscapes, Colorado Springs is a haven for outdoor enthusiasts. The towering majesty of Pikes Peak dominates the skyline, offering breathtaking vistas that beckon adventurers to hike, bike, or even ascend to its summit. The city's extensive trail systems, including those in Red Rock Canyon Open Space and North Cheyenne Cañon Park, cater to both casual strollers and avid hikers, while the dramatic cascades of The Broadmoor Seven Falls create a backdrop of natural wonder.
Beyond its natural allure, Colorado Springs boasts a rich cultural scene. The downtown area bustles with art galleries, boutique shops, and diverse culinary experiences. The Colorado Springs Fine Arts Center, a hub of creativity, showcases an array of visual and performing arts that captivate the senses. The city's historic districts offer a glimpse into its past, while modern developments and events infuse contemporary energy into the atmosphere.
Home to the United States Air Force Academy and an array of high-tech industries, Colorado Springs is a hub of innovation and education. Its welcoming communities, family-friendly neighborhoods, and proximity to world-class attractions like Garden of the Gods make it a destination that offers the perfect blend of adventure, culture, and opportunity. Whether exploring its natural wonders or engaging in its dynamic urban scene, Colorado Springs promises an unforgettable experience for all who come to embrace its charm.
Directions To Dr. Kells' Weight Loss