Dr. Kells' Weight Loss Colorado Springs Staff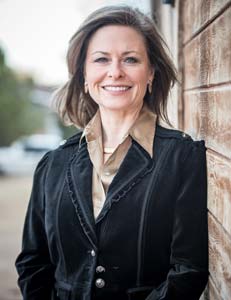 Kristen Kells, DC, BSc
Founder and Developer
Dr. Kristen Kells is a proud wife and mother of 3 as well as a success story herself of transforming her life.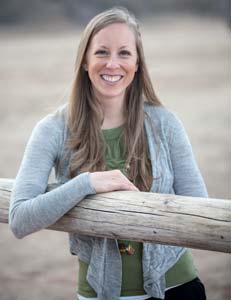 Rebecca Archey, RN, CHC
Clinical Care Advisor
Rebecca Archey worked in the healthcare field for over 15 years, serving everyone from infants to the elderly. She witnessed many patients who lived long lives, but in progressively declining health. Moved by this observation, she set out to find a sustainable quality of life, starting with her own personal health. Rebecca comes from a family who struggles with weight, and overcame many unhealthy habits, including binge and emotional eating, in order to transform her life.
Rebecca earned her BSN from Calvin College in Grand Rapids, Michigan. She worked as a charge nurse and staff nurse in inpatient and outpatient settings, and was highly praised by both doctors and patients. Rebecca earned her certification in health coaching (from ACE) and provided private and group coaching to empower clients to live whole and healthy lives. Rebecca has extensive training in functional medicine with a special focus on hormone optimization, adrenal dysfunction, brain chemistry optimization, and detoxification. She is passionate about helping people transform their health through preventative care, and feels that her position at VIVE Health & Wellness is the perfect blend of her skills and passions.
In her free time, Rebecca loves to hike and camp in the Colorado mountains with her husband Joe, vacation at the beach, and curl up with a good book.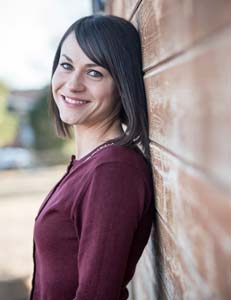 Lindsay Doyle, NC
Director of Operations
Lindsay Doyle has been a health enthusiast for over 15 years. At a young age she was taught the beauty of real food by her grandmother. She always had a passion for health and wellness but decided to take a step further. After multiple family members became ill with no support from conventional medicine, she took her innate passion for health and wellness and became a certified holistic nutrition counselor.
Lindsay completed her certificate with honors in Nutrition Consulting at Bauman College in Boulder, Colorado. She uses her knowledge of whole foods-based nutrition as it contributes to the prevention of illness and the promotion of optimal health to help those around her achieve a higher quality of life.
Lindsay is the mother of two children who she has also helped overcome health conditions. She enjoys gathering together with family, friends, and good food. Originally from Arizona, she enjoys the warm weather, sun, and being outdoors.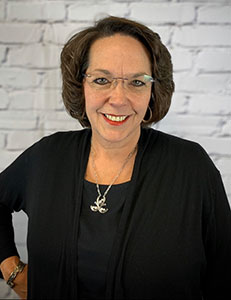 Carol Schofield
Weight Loss Specialist and Coach
Carol is one of our experienced Weight Loss Specialists. Her valuable perspective as a coach comes from being a patient herself. Carol lost an amazing 65 pounds on Dr. Kells' Weight Loss. She knows all to well the ups and downs and darn right battles of losing weight. Before coming to Dr. Kells, she tried program after program with many failed attempts. The best person to cheer you on and encourage you through the struggles of weight loss is someone who has overcome the challenges themselves. That's why Carol is such a valuable resource as a coach. Not only did she overcome her weight, but she has had a transformation in her self-esteem, self-confidence, and self-image. What helped her most was Dr. Kells' unique approach of teaching a healthy lifestyle coupled with ongoing support. Naturally, Carol's heart is to pay it forward and utilize her huge passion to help others accomplish their goals as well.
Carol has had a successful career with 6 years' experience in the dental/medical field, owned a very successful business that she eventually chose to sell to move closer to family, led a large team for an international company for 8 years, and raised a family to boot!
Carol currently calls the quaint mountain town of Florissant, CO home. She is very happily married and has been for 38 years. She is a mom to 6 loving and caring children, and a "Grammy" to 6 wonderful grandchildren. She loves horses, hunting, spending time with her family, and baking!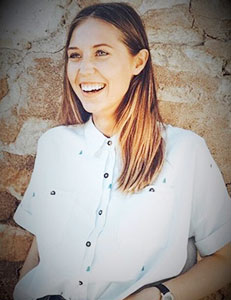 Emily Stephenson
Director of First Impressions
Emily recently moved to Colorado Springs from Michigan to be closer to nature. With a strong interest in healthy eating and sustainability, fueled by her family's experience with obesity and health issues, she has become very conscious of the impact food has on the health of the body. Being a part of the Dr. Kells' Weight Loss team, she hopes to be able to be a part of the change the world needs to live a happier, healthier life.
Emily lives an eco-friendly lifestyle and loves encouraging others to do the same. In her free time, she enjoys hiking, being outside, and taking care of her chickens. She loves to be a part of the celebration with our patients here and plans on furthering her education in the future to continue to change lives.
Teresa Castro
Assistant Director of First Impressions
Teresa was born and raised on the tropical island of Oahu, Hawaii. As a military wife, she traveled all over the United States, but in 2007 Teresa and her family moved to the gorgeous state of Colorado and never left! Everyday she's reminded of how much she still loves living here!
When you first meet Teresa, you will immediately notice her kindness and friendly smile. You can tell she has a passion and drive to serve others. Prior to joining us at Dr. Kells' Weight Loss, she spent 10 years working in the health care industry. More recently, in the last 5 years, she found her passion for natural and holistic health care. She not only has taken on the principle of your body being a 'self-healing machine' professionally, but for her family as well.
When Teresa isn't working, she loves to spend time with her family and her wonderful daughter. One of her side passions (or hobbies) is to plan and organize weddings and events for family members and friends. She also has an affinity for organizing homes and offices (which we're excited for!). Her mission is to help create a better flowing environment to allow everyone to focus on what matters most: creating more wonderful memories filled with adventure.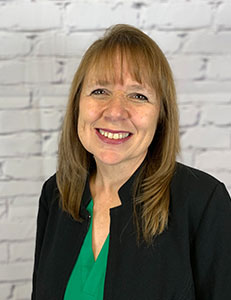 Denise Carroll
Orientation Specialist and Weight Loss Coach
Denise lived in the mountains of Colorado and graduated from the Colorado University system, has worked in a number of roles in Colorado, Alaska, and on the East Coast. Her passion for helping and educating people is seen in her seven kids and many other areas of her life.
Always active, from skiing as a family and coaching kids soccer, to guiding and shuttling the kids through national, international, and college athletic events. Denise spent decades focused on athletics and working out to maintain health, however there was a constant battle with weight which wasn't solved by time in the gym with trainers and a lot of other programs.
After surviving cancer ten years ago and focusing more on food choices and overall health, still struggling with weight for years she stumbled onto Dr. Kell's program and for the first time in decades lost 45 pounds with huge improvements in energy and has kept it off with the help of the staff and program.
She loves being a part of something that changed her life, sharing the program and aiding others in finding their way to better health and a healthy long term lifestyle.