Dr. Kells' Weight Loss Colorado Springs Staff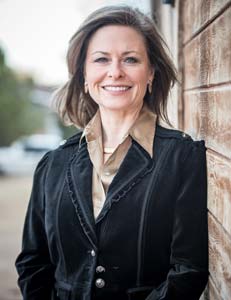 Kristen Kells, DC, BSc
Founder and Developer
Dr. Kristen Kells is a proud wife and mother of 3 as well as a success story herself of transforming her life.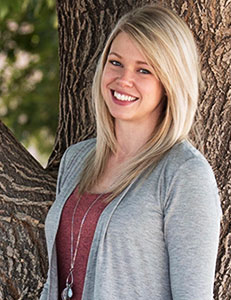 Mickell Cottle
Director of Operations
Mickell has worked for over 11 years as a caregiver with a strong passion for helping others. She has worked with many people, including teenagers with cancer, the elderly, and addiction and mental health patients. She has extensive training and knowledge in pharmaceuticals, medication administration, and nutrition. She is currently working towards her degree as a Registered Nurse.
Growing up in a family with autoimmune disorders, Mickell saw firsthand the effects these had on the human body. Mickell started to develop her own autoimmune symptoms in 2010. With doctors that could not give her a definitive diagnosis, she was forced to search for her own answers. Despite her previous medical and autoimmune knowledge, she hadn't correlated her own issues with food until 2015, which quickly changed her focus and gave her positive direction. Due to the medications, steroids, and unhealthy binge eating during those previous years, she found herself 60 pounds overweight. She fully committed to changing her lifestyle, and so far, has lost 45 pounds. Her newfound passion is to help others who are having the same struggles with their weight and help change their relationship with food.
Mickell was born and raised in Utah and came to Colorado in 2017 for new opportunities. She is a mother to children who keep her life exciting. In her free time, she is off traveling, hiking, snowboarding, and being active in anyway that she can.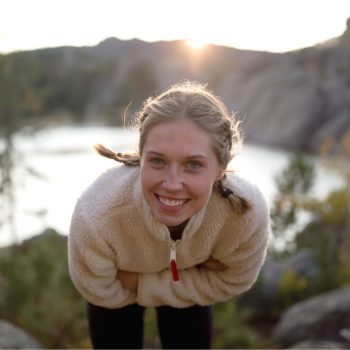 Emily Stephenson
Director of Communications
Emily is a Michigan native but moved to Colorado in 2018 to be closer to nature. With a strong interest in healthy eating and sustainability, fueled by her family's experience with obesity and health issues, she has become very conscious of the impact food has on the health of the body and the planet. Being a part of the Dr. Kells' Weight Loss team, she hopes to be able to be a part of the change the world needs to live a happier, healthier life.
Emily lives an eco-friendly lifestyle and loves encouraging others to do the same. In her free time, she enjoys kayaking, hiking, and hanging out with her cat, Toes.
She loves to be a part of the celebration with our patients here and watching them change their lives.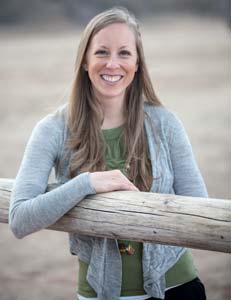 Rebecca Archey, RN, CHC
Clinical Care Advisor
Rebecca Archey worked in the healthcare field for over 15 years, serving everyone from infants to the elderly. She witnessed many patients who lived long lives, but in progressively declining health. Moved by this observation, she set out to find a sustainable quality of life, starting with her own personal health. Rebecca comes from a family who struggles with weight, and overcame many unhealthy habits, including binge and emotional eating, in order to transform her life.
Rebecca earned her BSN from Calvin College in Grand Rapids, Michigan. She worked as a charge nurse and staff nurse in inpatient and outpatient settings, and was highly praised by both doctors and patients. Rebecca earned her certification in health coaching (from ACE) and provided private and group coaching to empower clients to live whole and healthy lives. Rebecca has extensive training in functional medicine with a special focus on hormone optimization, adrenal dysfunction, brain chemistry optimization, and detoxification. She is passionate about helping people transform their health through preventative care, and feels that her position at VIVE Health & Wellness is the perfect blend of her skills and passions.
In her free time, Rebecca loves to hike and camp in the Colorado mountains with her husband Joe, vacation at the beach, and curl up with a good book.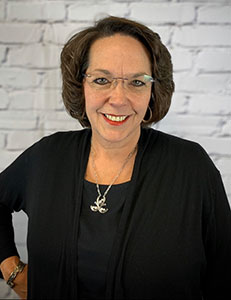 Carol Schofield
Certified Health Coach
I am a certified health coach, receiving my certification through Dr. Sears Wellness Institute in Englewood, Co. I have been married 40 years and am a proud mother of 6 and Grammy of 6!
I started my journey to be healthier so that I could be a more active and happier mom, wife, Grammy, sister, and daughter. Quality of life has become a priority in my life, and I have improved my health drastically. I still have my struggles, but I continue to strive for my goals every day!
These struggles and my own journey give me the life experience to help others on their own journeys! I am a natural caregiver and have a passion to help others. Along with my years of customer service experience, I am here to help you in any way I can!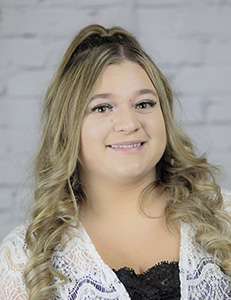 Kattelynn Wildenstein-Gomez
Patient Coordinator Team Lead
As a determined individual, Kattelynn has strived for success her whole life.
After graduating high school early, she put herself through dental assisting school where she earned her certification in not only dental assisting but also radiology. Dental is where she found her true passion for helping people feel amazing in their own skin. That passion led her to where she is at today! She is currently working on getting her license in Aesthetics as well.
She loves to spend time with her family and her dogs, Axel and Fender. She cannot wait to help you help you reach your happy and healthy goals!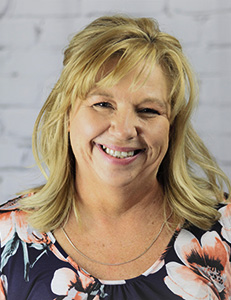 Julie Avdem
Patient Care Coordinator
Julie is passionately committed to excellent customer care. After twenty years in the beauty industry, she joined Dr. Kells' Weight Loss team as a patient care coordinator. Julie has walked her own weight and health journey and is dedicated to helping others find success. She is a Certified Medical Assistant, Certified Health Information Technologist, a licensed Cosmetologist, and Instructor.
She loves spending time with her family and pets!
<!–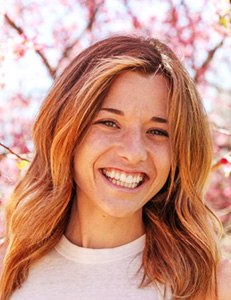 Anna Moore
Patient Care Coordinator
With a background in art, Anna appreciates beauty, excellence, and design in all things, including the human body.
Anna's interest in nutrition started in childhood, when her mother learned from a midwife to feed the family well. Anna will forever be grateful to her parents for their examples of healthy lifestyle choices in food and physical activity.
She intends to pursue a master's degree in nutrition. Anna recently joined Dr. Kells' Weight Loss as a patient care coordinator and is honored to support any part of each patient's journey toward wholeness and flourishing.
–>