A Personalized and Healthy Weight Loss Clinic Now Open in Salt Lake City
Dr. Kells, D.C. was ecstatic to kick our 2019 off by bringing our proven weight-loss program to Salt Lake City. We've successfully helped Colorado residents lose a collective 20,000 lbs with our healthy and individualized weight management system, and we're excited to share our secrets with the Salt Lake area.
---
How Does Dr. Kells' Weight Loss Program Work?
Our program is built from the ground up to suit each individual's body, lifestyle, and personal goals. We target biochemistry and weight-loss resistance, meaning we determine what habits are preventing our patients from maintaining a healthy weight, and we develop a strategy to target this resistance. 80 percent of our patients reach and maintain their target weight, and 10 to 12 percent gain back only 5 to 7 pounds. They are able to achieve this consistency because we provide coaching that allows our patients to foster an understanding of their own metabolism and ultimately reach the stable and healthy weight they want. Once our new Salt Lake City patients make initial progress, we help each of them reach and maintain their new, healthy lifestyle. Our program addresses:
Toxicity
Hormones
PH Levels
Metabolism
Chronic Pain
Fatigue
Catering a Weight-Loss Program to Our Salt Lake City Patients
Our weight-loss systems are a new approach to how Salt Lake City residents stay healthy and reach their weight-loss goals. In order to achieve and sustain this progress for each patient, we use a multi-layered approach with our methods. These include:
Personalized Eating Plans – Rather than offering a fad diet, we analyze our patients' age, medical history, body type, and daily routine to deliver a meal plan that will help them meet their goals quickly, but comfortably. We want each client to feel like this is the right choice for them. That's why all of our programs begin with a free consultation.
Coaching & Support – We work on a personal level with each of our patients to support them on every front of their weight-loss journey. Since our staff has used Dr. Kells programs in their own lives, we know our coaching can walk each patient through any pitfalls and setbacks they are having with their own programs. Our goal is to help Salt Lake residents get their lives back; we're here to help those who want to transform their lifestyles in a sustainable way.
---
Innovative Methods and Technology for Salt Lake City
In addition to innovative and personalized lifestyle coaching and our well-rounded health plan implementation, Dr. Kells, DC also offers Salt Lake City residents supplemental weight-loss methods that help them reach their bodily goals quickly, fluidly, and naturally.
Alkaline Water for More Efficient Weight Loss
Drinking alkaline water reduces the body's acidic level and thus enables the fat cells to begin releasing extra acids and toxins. Then, the fat cells themselves can decrease their storage of fat, and the alkaline water helps flush the acids and toxins from the system. Drinking alkaline water combined with a natural diet will return the body back to its ideal weight; the body will have more energy and vitality and will be able to reach its human potential!
Red Light Therapy to Improve Skin and Fat Loss
Red Light therapy uses low-level natural light to not only improve fat loss and cellulite reduction but also to help prevent sleeplessness and joint pain while aiding in muscle recovery. Once a patient starts this treatment, they'll clearly see and feel its benefits above and beneath their skin. Our specific LED system is designed to contour the body and reduce circumference in any specified area. Combined with our entire extensive treatment plan, this step quickly gets patients on the path to looking and feeling great.
Studies show that red light therapy stimulates the production of collagen and ultimately helps your skin look and feel healthier. While allowing weight loss improvement, these focused, natural lighting sessions can also help in the treatment of wrinkles, acne, and other scarring. Whether you have suffered skin damage or loose skin, this method can improve your skin tone and texture.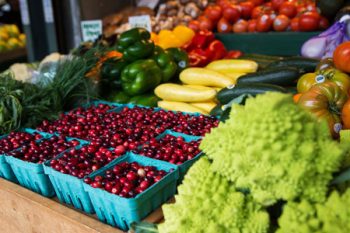 A New Breakthrough in Weight Loss for Salt Lake City
Dr. Kells, DC is bringing a new take on weight-loss to the Salt Lake City area that allows our patients a sustainable, natural, and enjoyable lifestyle. Through our program, patients can improve their health without the stresses and unhealthy habits of fad diets or overly-intensive workout plans. We're excited to share our innovative system with the Salt Lake area and make lasting changes to our patients' lives!