Dr. Kells' Weight Loss Salt Lake City Staff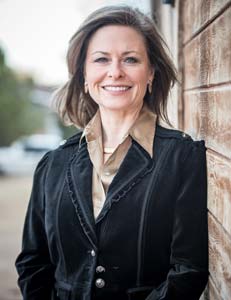 Kristen Kells, DC, BSc
Founder and Developer
Dr. Kristen Kells is a proud wife and mother of 3 as well as a success story herself of transforming her life.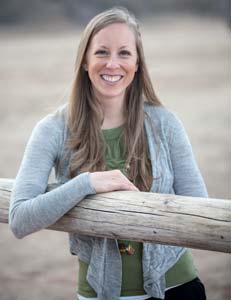 Rebecca Archey, RN, CHC
Clinical Care Advisor
Rebecca Archey worked in the healthcare field for over 15 years, serving everyone from infants to the elderly. She witnessed many patients who lived long lives, but in progressively declining health. Moved by this observation, she set out to find a sustainable quality of life, starting with her own personal health. Rebecca comes from a family who struggles with weight, and overcame many unhealthy habits, including binge and emotional eating, in order to transform her life.
Rebecca earned her BSN from Calvin College in Grand Rapids, Michigan. She worked as a charge nurse and staff nurse in inpatient and outpatient settings, and was highly praised by both doctors and patients. Rebecca earned her certification in health coaching (from ACE) and provided private and group coaching to empower clients to live whole and healthy lives. Rebecca has extensive training in functional medicine with a special focus on hormone optimization, adrenal dysfunction, brain chemistry optimization, and detoxification. She is passionate about helping people transform their health through preventative care, and feels that her position at VIVE Health & Wellness is the perfect blend of her skills and passions.
In her free time, Rebecca loves to hike and camp in the Colorado mountains with her husband Joe, vacation at the beach, and curl up with a good book.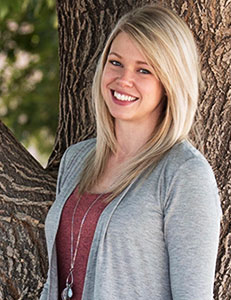 Mickell Cottle
National Director of Operations
Mickell has worked for over 11 years as a caregiver with a strong passion for helping others. She has worked with a multitude of people, including teenagers with cancer, the elderly, and addiction and mental health patients. She has extensive training and knowledge in pharmaceuticals, medication administration, and nutrition. She is currently working towards her degree as a Registered Nurse.
Growing up a family with autoimmune disorders, Mickell saw the effects these had on the human body firsthand. Mickell started to develop her own autoimmune symptoms in 2010. With doctors that couldn't give her a definitive diagnosis, she was forced to search for her own answers. Despite all of her previous medical and autoimmune knowledge, she hadn't correlated her own issues with food until 2015, which quickly changed her focus and gave her positive direction. Due to the medications, steroids, and unhealthy binge eating during those previous years, she found herself 60 pounds overweight. She fully committed to changing her lifestyle, and so far has lost 45 pounds. Her newfound passion is to help others who are having the same struggles with their weight and help change their relationship with food.
Mickell was born and raised in Utah and came to Colorado in 2017 for new opportunities. She is a mother to a son and daughter who keep her life exciting. In her free time she is off traveling, hiking, snowboarding, and being active anyway that she can.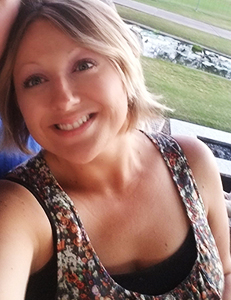 Christina Kelley
Marketing Director
I am a mom of two wonderful boys, ages 17 and 13 and wife to an amazing husband since 2003! We also have a dog and cat whom we love very much! We and our dog do everything possible outside in Colorado, camping, fishing and anything in our amazing mountains!
I came to Dr Kells Weight Loss as a patient and I am so proud to be a part of the team now and bring the program to you all!
Kelly Bangerter
Weight Loss Specialist and Coach
I have always loved working in fields serving people and have always been one that really wants to make a difference in the world. I have enjoyed many years of working with people with disabilities, working with youth and being a caregiver.
My own personal health and wellness journey has given me the passion for Holistic Health. I found that the more I went the holistic path, the better I healed from my Hashimoto's disease, depression and my overall health improved. I also lost over 25 pounds of weight after struggling with an eating disorder for many years!
I completed my schooling at Southwest Institute for Healing arts and graduated in the Holistic Wellness Practitioner Program with schooling in Holistic Nutrition, Life Coaching and Hypnotherapy.
In my free time, I like to spend time with my family and friends, and I love being outdoors, seeing live music and dancing.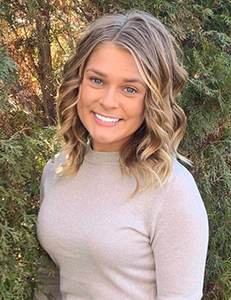 Kylie Anderson
Orientation Specialist
I started my health and wellness journey over a year ago. I have always had a deep passion for helping and caring for others; and dreamed of having a career that would allow me to do so.
Growing up, I suffered with physical, mental, and emotional symptoms and disorders. Going through multiple procedures, surgeries, and doctors; I was able to connect all my health problems to my diet and weight. With this new information, in April 2019, I committed to change my lifestyle and have successfully dropped 80 pounds with doing so!
I hope my story and lifestyle changes can truly inspire others to make the changes needed to lead them to feel happier, healthier, and comfortable in their own bodies. I believe that everyone deserves to live the life they dream of and feel confident while doing so; everyone deserves to be happy and to be proud of who they are.
I was born and raised in Utah and aspire to travel the entire world. I enjoy all four seasons of Utah so that I can keep myself active all year round. My favorite hobbies include snowboarding, hiking, camping, cooking, riding ATV's, paddle boarding, gardening, and going to the gym.