Dr. Kells' Weight Loss Salt Lake City Staff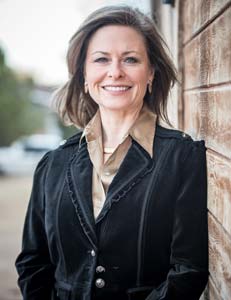 Kristen Kells, DC, BSc
Founder and Developer
Dr. Kristen Kells is a proud wife and mother of 3 as well as a success story herself of transforming her life.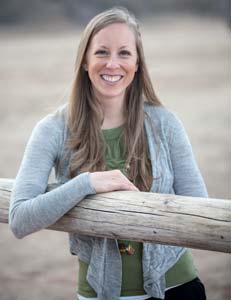 Rebecca Archey, RN, CHC
Neurotransmitter and Hormone Specialist
Rebecca Archey worked in the healthcare field for over 15 years, serving everyone from infants to the elderly. She witnessed many patients who lived long lives, but in progressively declining health. Moved by this observation, she set out to find a sustainable quality of life, starting with her own personal health. Rebecca comes from a family who struggles with weight, and overcame many unhealthy habits, including binge and emotional eating, in order to transform her life.
Rebecca earned her BSN from Calvin College in Grand Rapids, Michigan. She worked as a charge nurse and staff nurse in inpatient and outpatient settings, and was highly praised by both doctors and patients. Rebecca earned her certification in health coaching (from ACE) and provided private and group coaching to empower clients to live whole and healthy lives. Rebecca has extensive training in functional medicine with a special focus on hormone optimization, adrenal dysfunction, brain chemistry optimization, and detoxification. She is passionate about helping people transform their health through preventative care, and feels that her position at VIVE Health & Wellness is the perfect blend of her skills and passions.
In her free time, Rebecca loves to hike and camp in the Colorado mountains with her husband Joe, vacation at the beach, and curl up with a good book.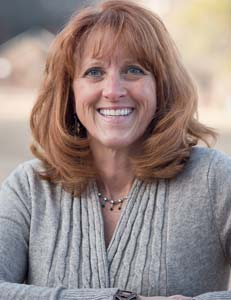 Ami Bess, BSN, RNC, CEN, CFRN
Director of Clinical Quality and Physician Outreach
Ami Bess has worked in the healthcare field for over 27 years. She was inspired by her grandmother who took her along on home health visits as a child, and she knew from an early age a passion for caring for the critically ill. This led Ami to a career as a flight nurse, where she responded to emergency scenes or to transport patients to specialty centers by helicopter. It was the intensity and stress of this career that led Ami to enter the VIVE program herself. She realized that even with her extensive medical knowledge, she needed help, support, and a comprehensive program to achieve and maintain a healthy weight and lifestyle.
Ami earned her BSN from Bethel College of Nursing at the University of Colorado-Colorado Springs, and her MBA in Healthcare Management from Western Governors University in Salt Lake City. She is certified in Obstetrics, Emergency Nursing, and Flight Nursing. Her career as a flight nurse pushed her to help individuals improve their health and quality of life long before they need the assistance of a flight team. She is passionate about her position in the VIVE family and is committed to helping patients through their own health journeys.
Ami is married to the love of her life (John) and has four children that keep her very busy. She enjoys traveling, going to concerts, reading, skiing, camping and fly fishing.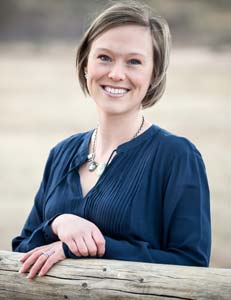 Brandi Kneller
Regional Director of Operations
Brandi is one of those friendly mid-westerner types. She is originally from Iowa, but after graduating from the University of Northern Iowa with her Bachelors in Marketing she moved to Colorado Springs, CO in 2011. Soon after moving to Colorado, she became a patient at Dr. Kells chiropractic clinic where she found her passion for health and wellness. Growing up with the idea that Hamburger Helper was a balanced meal, Brandi had a lot to learn. Through years of working with Dr. Kells and her team, Brandi has been a sponge to soak up whatever Dr. Kells had to instill in her. With a 20 pound weight loss, and leaps and bounds in her health, she believes that she avoided the obesity that multiple of her family members struggle with.
In 2016 Brandi partnered with Dr. Kells as her Director of Operations to kick open the doors on Dr. Kells' first weight loss clinic in Colorado Springs, CO. It has been a whirl wind growing Dr. Kells' Weight Loss to a wildly successful weight loss program. Brandi finds her sweet spot in loving on clients—meeting them where they're at in their health journey, creating systems and procedures for the company growth to share the best program out there with more people, and building amazing teams to serve and love our clients well.
Brandi is the mom of two adorable kiddos ages 4 and 1 and wife to a handsome and supportive husband. In her downtime, which is limited with young kids, she likes to go on coffee dates, go on walks with her family, and stay up late to watch Grey's Anatomy.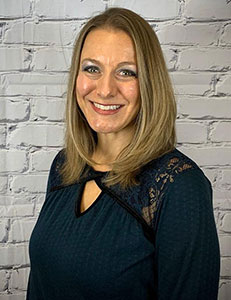 Lori Marsh
Executive Assistant to the Regional Director of Operations
Lori has many talents that make her a great Executive Assistant to the Regional Director of Operations and to each of Dr. Kells' clinics. Strengths to be admired about Lori are her skill for organization, attention to detail, and tenacity to get things done. She has completed her Associates of Applied Sciences in Medical Assisting, and has always loved the aspect of serving patients.
Lori's passion for health, however, comes from her own journey. Ten years ago, Lori's health started to decline. After hearing the dreaded, "nothing is wrong with you", she decided she was not going to accept that answer any longer. She sought out other options and avenues to help get her life back. She found this help through natural remedies and nonconventional healthcare. It definitely has been a long road but one that she has overcome so much. Since starting at Dr. Kells' Weight Loss, she has lost 20 pounds to a healthy weight. Lori has a complex health situation, but she has done what Dr. Kells hopes to instill in everyone—taken her health into her own hands! With everything she has learned, her passion is to help others get their life back as well.
Last year, Lori married the love of her life. She enjoys spending time with her husband, mom and two dogs. And as she continues to feel better, she likes to be active doing Zumba, hiking, line dancing, and doing crafty things like cross stitch and book folding.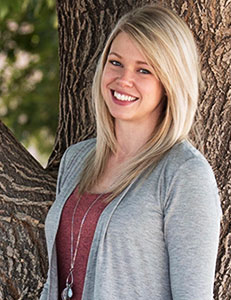 Mickell Cottle, CNA, QMAP
Director of Operations
Mickell has worked for over 11 years as a caregiver with a strong passion for helping others. She has worked with a multitude of people, including teenagers with cancer, the elderly, and addiction and mental health patients. She has extensive training and knowledge in pharmaceuticals, medication administration, and nutrition. She is currently working towards her degree as a Registered Nurse.
Growing up a family with autoimmune disorders, Mickell saw the effects these had on the human body firsthand. Mickell started to develop her own autoimmune symptoms in 2010. With doctors that couldn't give her a definitive diagnosis, she was forced to search for her own answers. Despite all of her previous medical and autoimmune knowledge, she hadn't correlated her own issues with food until 2015, which quickly changed her focus and gave her positive direction. Due to the medications, steroids, and unhealthy binge eating during those previous years, she found herself 60 pounds overweight. She fully committed to changing her lifestyle, and so far has lost 45 pounds. Her newfound passion is to help others who are having the same struggles with their weight and help change their relationship with food.
Mickell was born and raised in Utah and came to Colorado in 2017 for new opportunities. She is a mother to a son and daughter who keep her life exciting. In her free time she is off traveling, hiking, snowboarding, and being active anyway that she can.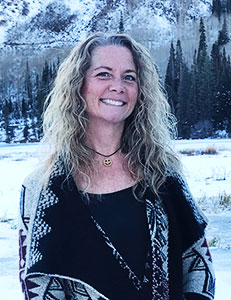 Kelly Bangerter
Weight Loss Specialist and Coach
Kelly is the sweetest human being
To be continued….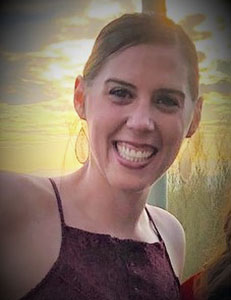 Celeste Porter
Director of First Impressions
Celeste was born and raised in Utah, and we are so honored to have her as a part of our Salt Lake City team. Not only is she incredibly gifted when it comes to her professionalism, organization, and her ability to make you feel warm and welcome when you walk through the door, but she has an amazing health journey that led her to being on our team!
Celeste grew up in a family that suffered from addiction and mental health conditions. She realized at a young age the impact physical and mental health has on a person. In adulthood, Celeste started to notice the underlying physical and emotional issues she obtained from childhood. She also started to recognize the negative impacts that her food choices and emotional eating was having on her own health. This was her "aha" moment that caused her to make a change in her unhealthy habits. On her journey to health, she discovered that food is medicine and made lifestyle changes that allowed her to find balance and healing.
This is what sparked her passion to pursue her bachelor's degree in Health Promotion and Education from the University of Utah. Celeste loves to share her enthusiasm for health and wellness! Her passion is to educate others and make a positive impact on their own journey to health.
In Celeste's free time she enjoys cooking, yoga and spending time with her family and friends. She also loves to travel to new places and feels that having a healthy balance in life is the key to happiness.
Tiffany Roberts
Holistic Nutrition Consultant – Contributor and Client
Tiffany has joined our team as a nutrition expert and contributor to the Dr. Kells program. Tiffany is a 2013 graduate of the Institute for Integrative Nutrition and Holistic Health and a Member of American Drugless Practitioners. She has a deep passion for helping others gain their health through nutrition and taking an all-natural approach.
At 47 years old, Tiffany came to Dr. Kells' Weight Loss looking for answers to her life-long struggle with managing a healthy weight. She was fed up and looking for something that aligned with her principles, and looking for something that worked! By following Dr. Kells' 3-phase plan exactly as it is laid out, Tiffany lost 42 pounds in 4 months. Now her anxiety about gaining the weight back is gone. She not only has the tools she needs to keep the weight off, but she knows that if the weight were to creep back on, she's got Dr. Kells' team right there to support and get her back on track. The key to Tiffany's success was that Dr. Kells' plan addressed not the only the food she was eating, but also the physiological and psychological factors. Like giving her body the building blocks for optimal hormone levels and giving her the tools to manage emotional and addictive food behaviors.
After sharing her transformation with Dr. Kells, we brought her on our team to help us continue to improve the Dr. Kells' Weight Loss program. Tiffany is excited to be a part of our team and work towards the betterment of a program that changed her life. She says, "Not only has Dr. Kells formulated a successful path for weight loss, but she created a plan for managing healthy habits and sustainable weight loss. Sustainable weight loss is so much more than how many pounds we lose. Our bodies have the ability to restore and heal themselves if only we will get out of the way."
Tiffany's hobbies are traveling, hiking, spending time with my wife and adult children, and reading the latest research on Holistic Nutrition.